WEB

For the product launch of re.t.a, the first FDA-cleared reusable tampon applicator, the Design team designed and delivered the key web touchpoints: responsive landing page and product page, homepage slider, and emails. The landing page features still life photos and 3D product animation through collaborations with freelance artists and designers including Frank J Guzzone.

Contribution: web design, emails, art direction for product page images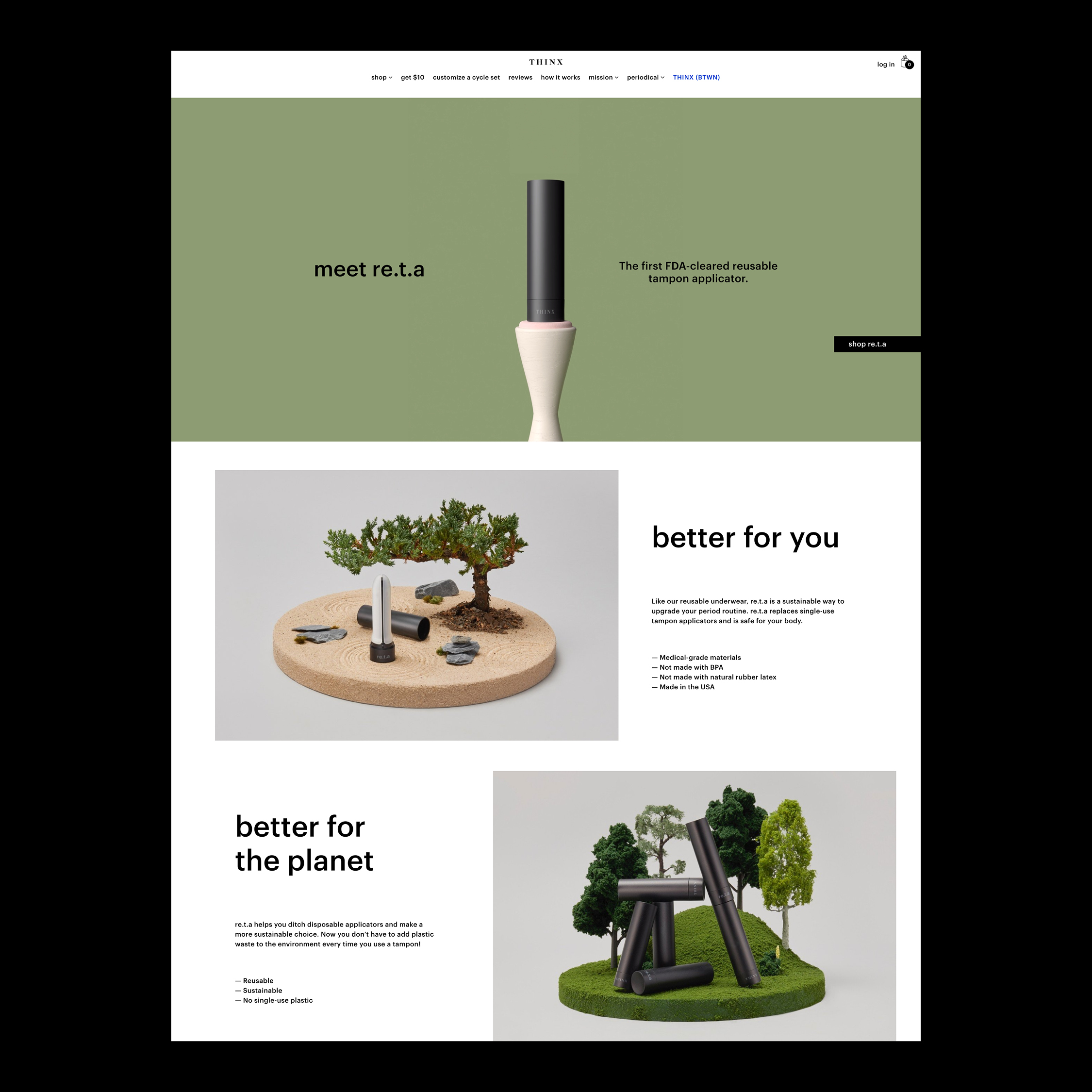 1.)
re.t.a (2019) – landing page
2.) re.t.a (2019) – product page
PRINT
Prints range from brand collaterals to prints for editorials, pop-ups, event launches, and brand partnerships, which also include supporting online promotional ads.

Contribution: design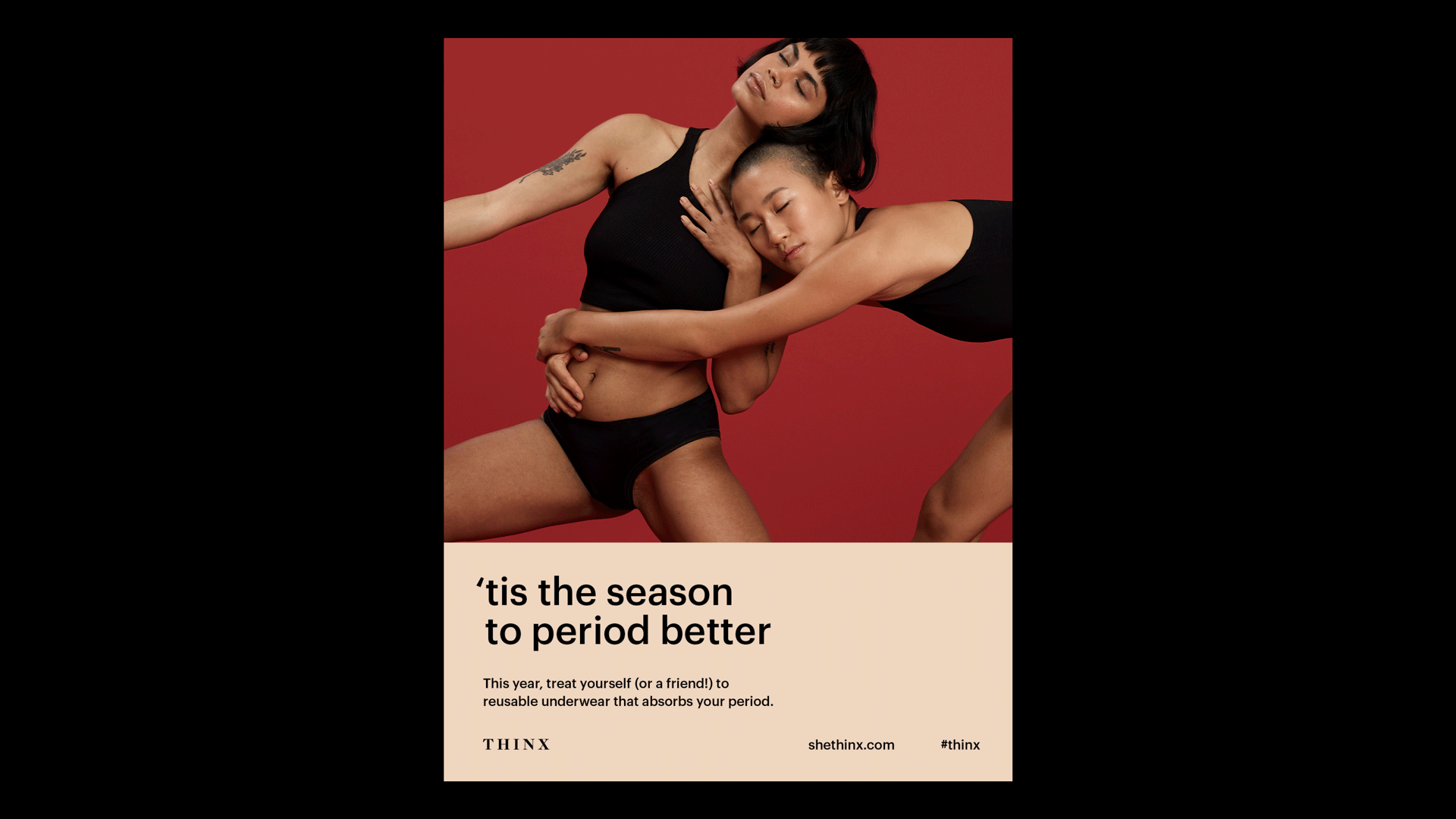 1.) Fearless Bleeding campaign prints (2017-2018)
2.) Promotional assets for Forest launch event (2018)
SOCIAL MEDIA
For THINX's sub-brand, THINX (BTWN), content pieces including campaign and product photos, videos, illustrations, testimonials, brand statements, and influencer posts were designed and delivered weekly.


Contribution: design, content curation
1.) THINX (BTWN) Instagram posts: brand statement, illustration animations, testimonial carousel
AUDIO SOURCING
The launch of the period-proof training shorts featured the production of the Blood, Sweat, and Whatever video. Post-production required a team effort where two designers worked on type layout and animation, and a photographer on the video editing. Sourcing the right audio ultimately brought all of these elements together–one that compliments and accentuates the surreal yet quirky qualities that are unique to this brand campaign.

Contribution: audio sourcing
1.)
Blood, Sweat, and Whatever
(2017) campaign video